17 May 2023
Webinar in Jakarta "Green and Smart City, Regeneration, Design and New Technologies for a Sustainable Future"
Francesco Ventura, CEO of VDP and OICE Director with responsibility for the Environment, and Arch. Simona Nebbioso, Proposal Manager of VDP , gave a talk, last 15 May, at the virtual seminar on "Green and Smart Cities, Re-generation, Design, and New Technologies for a Sustainable Future" developing a report on "Smart Cities and Sustainable Mobility, innovation for Economic Growth and Quality of Life in Italy, the offer of the Italian design chain for the new capital of Indonesia, Nusantara".
The event organized by ICE Jakarta (Indonesia) with the support of the Ministry of Foreign Affairs and International Cooperation was an opportunity to illustrate the Italian vision on the creation of the smart city. The initiative, sponsored by the same OICE, will sponsor the candidacy of Rome Expo 2030.
Participated Italians and Indonesians specialists in engineering, architecture and design.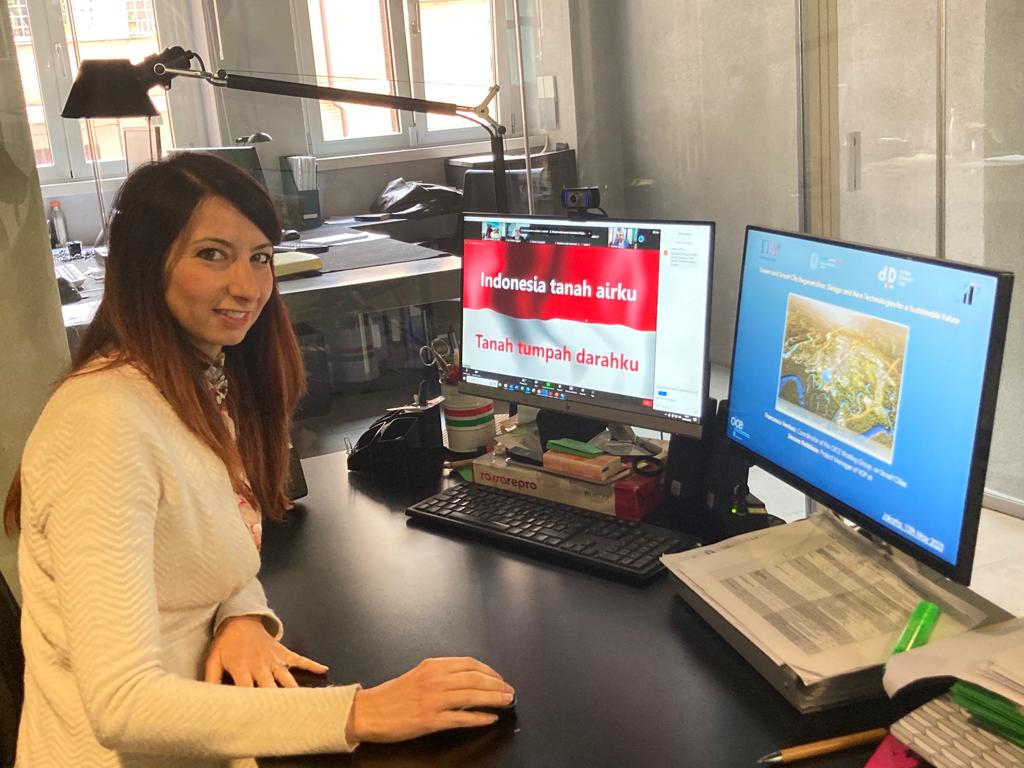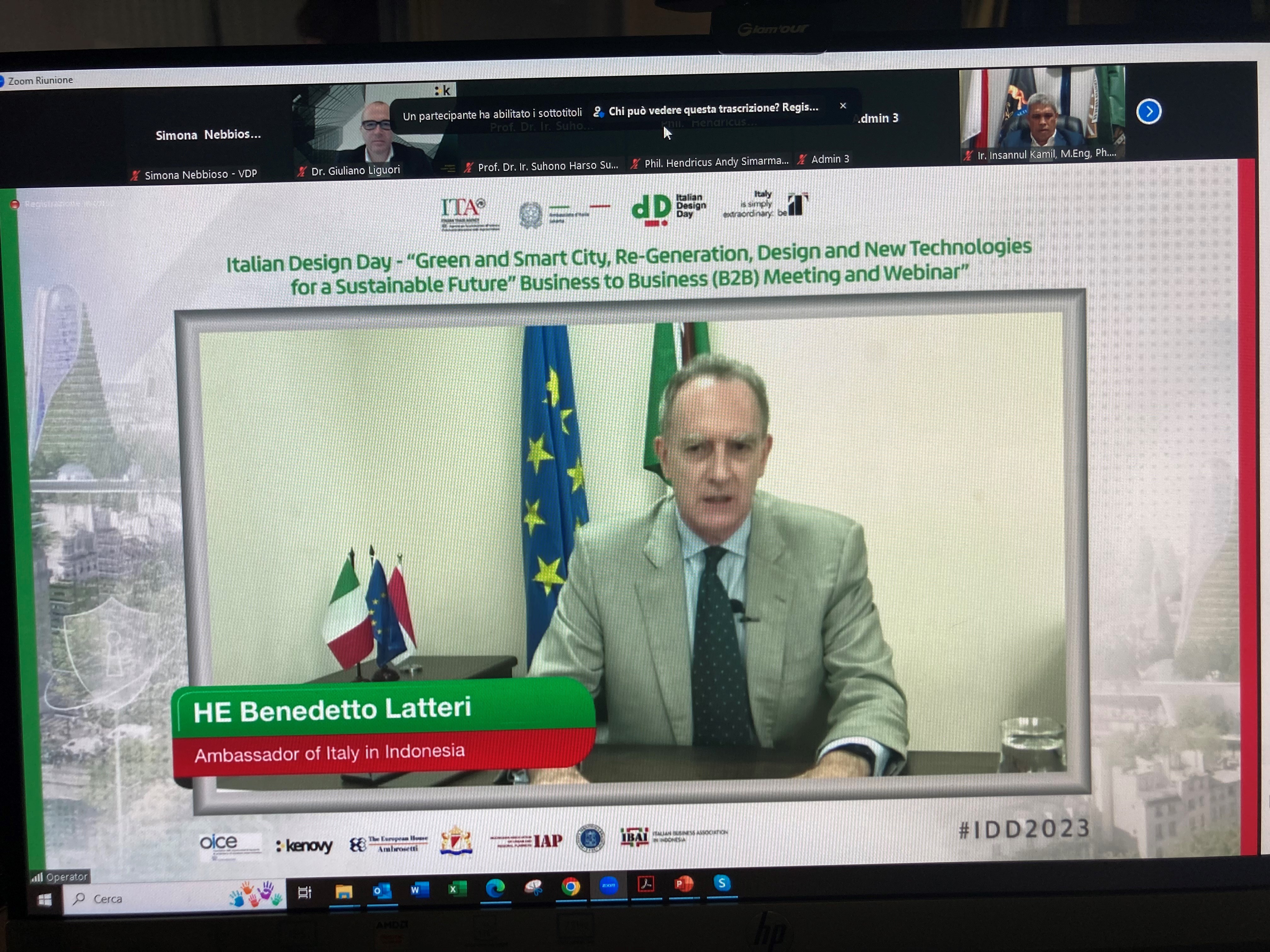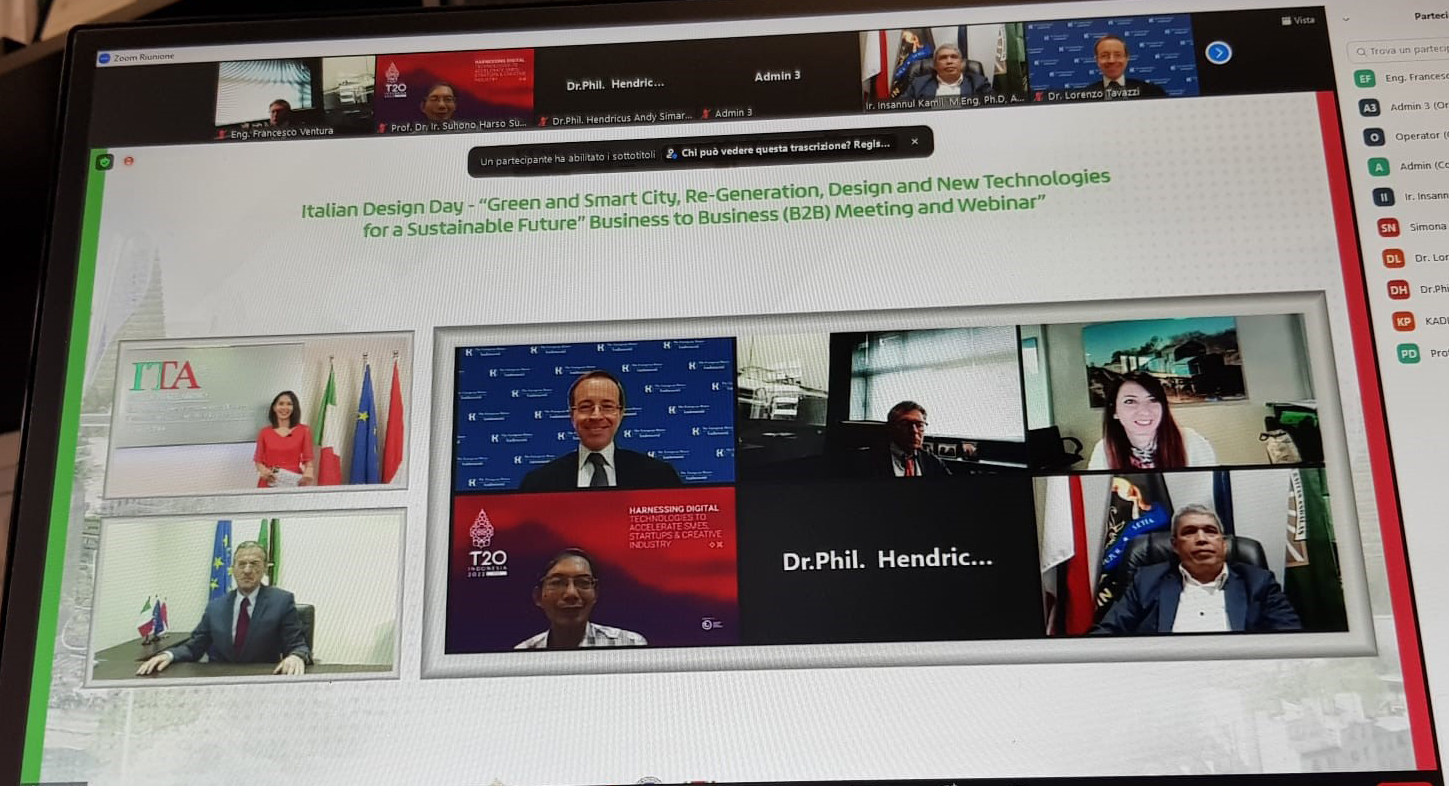 Read more